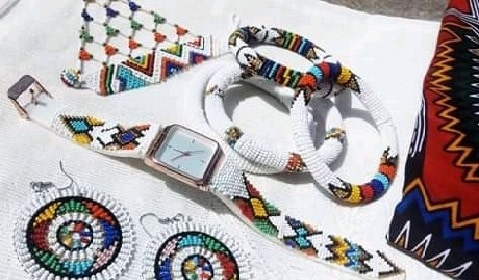 Ndebele people are Bantu Tribe, together with xhosa and Zulu they made the most extensive and aesthetic use of glass beads.Beaded jewellery is one of the oldest and most basic the ornamentalskills carried out in Southern Africa by rural people.mostly ,it shows the developmentof a young girl to womanhood.
Our collection of African bead and wire art are hand-crafted by our team of talented African Creative artisans. The beaded and wire animal collection captures the heart and spirit of Africa's majestic wildlife.We also do customised beaded produtcs.
In our custom mats range you will find matting suitable for any situation, from a personalized door mats for your home, to an industrial mats for a production line. Our extensive portfolio of products includes entrance mats, logo mats, and plain mats, to name a few. School entrances are extremely busy, so they need durable, high quality branded logo mats to withstand the high volume of traffic passing through daily..
Abstract art is often seen as carrying a moral dimension, in that it can be seen to stand for virtues such as order, purity, simplicity and spirituality.All of our products are hand made in South Africa.We use primary colors and fill in several shapes with paint.